Our Greenhouses are Made in the USA
This product is made from a blend of chopped fiberglass fibers Bonded with a special resin that reflects and refracts all available light – even on cloudy days.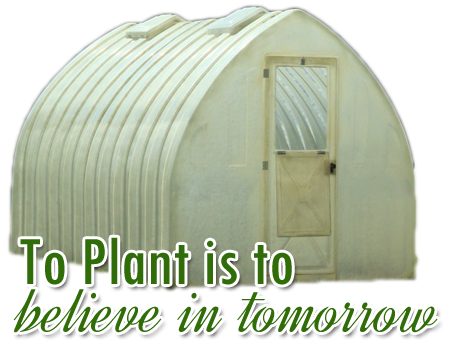 THANK YOU for visiting MI Greenhouse.  We are proud to offer quality molded fiberglass greenhouses in 3 sizes – our almost 8 foot "Hobby" Model, our 15 foot "Standard" Model, and our 28 1/2  foot "Homesteader" Model. These greenhouses come to you as a 1 piece unit that requires NO assembly, requires NO electricity for the solar operated roof vents, and requires NO maintenance.
We have most units in stock and ready for delivery from our Central Michigan or southeast Missouri locations. Our Homesteader Model has options and is made to order so please allow 2-3 weeks for delivery. Our technicians deliver and install the greenhouse at your location so you don't have to do anything except decide where you want the greenhouse placed.
About Our Greenhouses: